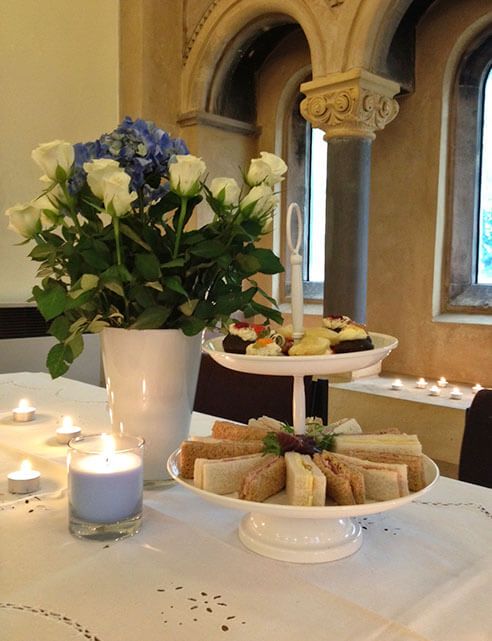 About Sharrons Event Catering Company
---
Sharrons Event Catering Company Limited is a privately owned business run by the managing director Sharron Norris.
Sharron takes a very hands on approach, and is involved in all aspects of the business, her forte is her skill and experience in managing the clients events to the finest detail.
Sharrons Events has a reputation for attention to detail, providing delicious food and imaginative solutions for the most discerning corporate and private clients.
From the selection of our ingredients to the selection of our staff we set ourselves the highest standards.
Sharrons Events has been established since 2006. With a friendly comprehensive approach, we are always on hand to offer a wealth of advice, to create the perfect event.
Wherever we are working, be it a top London venue, a local village hall, in the grounds of a stately home or even intimate gatherings in the comfort of our clients own homes, we always deliver in a calm unflustered way.
You can rely on Sharrons Event Catering company with our many years of experience and our endless happy client list to make your event one to remember.